International Networking Day
9:00am - 5:00pm | TIFF Bell Lightbox, Learning Studios A+B | Guest Artist + Industry Delegates | *pre-registration required
International Networking Day is a full-day event of micro-meetings, a networking reception, and the only market event of its kind in the world dedicated to Indigenous screen content, giving Indigenous creatives valuable face-to-face time with leading representatives in various sections of the industry.
International Networking Day streams participants on either side of the table according to their interests and what they are seeking. Four separate 90-minute sessions take place (one Festivals, one Sales & Distribution, and two Development: Production + Representation sessions) comprised of one-on-one round-robin style meetings with industry representatives.
imagineNATIVE Institute staff expertise curate the Indigenous creatives meetings to maximize potential for development. In 2018, International Networking Day attracted over 80 participants and 60 industry leaders, over $800,000 in deal memos, over 70 programming invitations, and numerous collaborative partnerships.
Registration
Space for this event are limited, with pre-event registration prioritized and on-site registration available. Guest Artist and Industry Pass Holders doing on-site registration must be prepared and to do their homework before requesting meetings by visiting the International Networking Day web page at www.imaginenative.org.
Deadlines:
October 1: Participant call for Indigenous screen creatives to apply
Extended! October 18: Applications Close until on-site registration Oct 24
October 20: Final schedules to Indigenous screen participants
October 24: On-site Registration, 10 - 4pm, Industry Centre @ Artscape Sandbox Lobby
October 25: International Networking Day, 9:00pm to 5:00pm
Schedule
Your personal schedule will be given to you one week before the event. Streams include:
Session 1: 9:00 AM - 10:30 AM | Sales Agent, Distribution and Acquisition
Session 2: 11:00 AM - 12:30 PM | Festivals
Session 3: 1:30 PM - 3:00 PM | Development Funding
Session 4: 3:30 PM - 5:00 PM | Training and Production
New! Arts Councils in Canada: Office Hours
If you're looking to discuss and explore opportunities with Toronto, Ontario or Canada Council Arts Officers, they are taking meetings separate to this event this year.
Session 1 | Sales Agent, Distribution and Acquisition - Industry Leaders:
Amanda Gauvin | Manager of Distribution | levelFILM
Recent and upcoming releases include: Angelique's Isle, The Body Remembers When the World Broke Open, The Incredible 25th Year of Mitzi Bearclaw.
Looking to meet filmmakers developing feature films or with completed feature films.
Léa Le Cudennec | Distribution agent | Wapikoni Mobile
Wapikoni Mobile is a mobile intervention, training and creative studio for Indigenous youth. Its mission is to amplify the voices of the Indigenous talents through film and music, to broadcast their work in Canada and abroad, and to act as a tool for professional development and social transformation.
I will will be looking to meet Indigenous curators as we would like to broaden network. We sometimes curate programs for some events or projects like our annual launch or Cinema on Wheels and we would like to reach out for Indigenous curators to offer them curation mandates.
Also like to meet other representatives as our films are screened in over 100 festivals yearly, in conferences and cultural events, in museums and online. The distribution team can cater specific programs adapted to different mediums and events. We are always on the look out for new broadcasting channels and would like to meet with a variety of distributors and curators.
Linda Olszewski | Shorts that Matter/Shorts HD
Linda Olszewski (aka Linda O.) is a member of the Academy of Motion Picture Arts and Sciences Short Film and Feature Animation branch. She has led acquisitions of the Oscar Shorts releases since 2006 as an Associate Producer, supporting several Oscar shortlisters, nominees and winners in their Oscar run for the Academy Award. She has served on over 100 international film fest juries and panels, and is one of the most knowledgeable people in the global short film industry. She leads acquisitions for ShortsTV and TV Cortos
Looking for: Short films of any kind.
Naomi Boxer | Documentary Acquisitions | TVO
TVO is a public media organization and source of educational content with the goal to inform, inspire and stimulate curiosity and thought across all digital platforms. TVO is proud to showcase content by indigenous creators and stories with a focus on issues relevant to indigenous individuals and communities.

Recent content by Indigenous Creators:

Acquisitions:
Alanis Obomsawin's Our People Will Be Healed and The People of the Kattawapiskak River.
First Contact (Seasons 1 and 2. Aired after APTN)

Commissions - 'TVO Originals'
Smoke Traders and Red Fever (currently in production) by Rezolution Pictures'
The Doctor Can See You Now by Michelle Desrosier's
Unsettled – drama partnering with APTN. Key creative – Jennifer Podemski
Unceded – based on idea by architect Douglas Cardinal.

TVO Indigenous - original content by TVO journalists:
TVO's two Indigenous Affairs Video Journalist Producers - Chris Beaver and Allana McDougall create short digital videos and work with TVO Indigenous Hubs https://www.tvo.org/current-affairs/tag/indigenous .

Looking for:
Canadian commissions: contemporary stories, social issues, political, current affairs, social trends, human interest and POV projects with a strong Canadian angle, by Canadian filmmakers.
International pre-buys/acquisitions – social issues, arts, current affairs, POV by international filmmakers.
After working for almost a decade in international film sales, Themba has been in charge of Diversity & Inclusion at the last two editions of the European Film Market (Berlinale). His work comprises curating and programming a series of events on the market relevance of diversity and inclusion across the EFM's industry platforms, collaborating on events with other Berlinale-internal and external organizations and knowledge partners, creating awareness and visibility for all programmes, actions and promotions of D&I across all the Berlinale's different entities and liaising with delegations formed by underrepresented groups.

At the 2019 Durban FilmMart, Themba will spearhead Engage @ DFM, a series of curated think tank conversations on the pertinent, challenging and multi-faceted questions facing the African film industry which will be shared with delegates over four days for input and debate.

Themba is also one of the founding members of the Programmers of Colour Collective (POC2) that aims at creating a conversation around and working towards a more diverse and inclusive programming pool at international film festivals through research, awareness events, networking, profile raising, mentoring and shadowing.
I am working with imagineNATIVE in connection with the EFM Indigenous Cinema Stand.
Renan Artukmac | Funny Balloons
Funny Balloons is a world sales company handling selected titles in all media from young or established filmmakers with personal, singular visions.
Anusha Duray & Tanya Orman-Denning | Acquisitions Manager & Channel Manager | SBS
We acquire:
• Documentaries
• Drama / Feature Films
• Short films
• Children's programs
• Series including Lifestyle, food and adventure
• Indigenous events that have been filmed
• And the list goes on!

Objectives when looking for a film:
Does the film, program, series or event:
1. Inform, educate and entertain Indigenous people
2. Strengthen the sustainability of Indigenous cultural heritage
3. Accelerate the development of the Indigenous media industry
4. Secure our (the Indigenous) voice
If you have something that matches, please sign me up!
Leena Minifie is a Gitxaala (Tsimshian) and British digital strategist, impact and media producer based in the unceded Coast Salish Territories of Vancouver. Leena has deep experience in film and television, but focuses on online campaigns and strategy for social good. She ran campaigns for the Canadian/US release, educational components and #next150 campaign for Indian Horse, and is currently working onThe Grizzlies and to the creation of the Cool.World web app. A journalist, she's worked for CBC, CTV, APTN and co-founded Ricochet.Media. She feels communication is all about creativity and passion with a healthy dose of radical truth, transparency, authenticity, reciprocity and a pinch of out-of-the-box thinking.
We are looking for content that can impact the world, contributes to education and social justice.
We are looking for projects that amplify issues of marginalized voices
We are looking for media that can change hearts and minds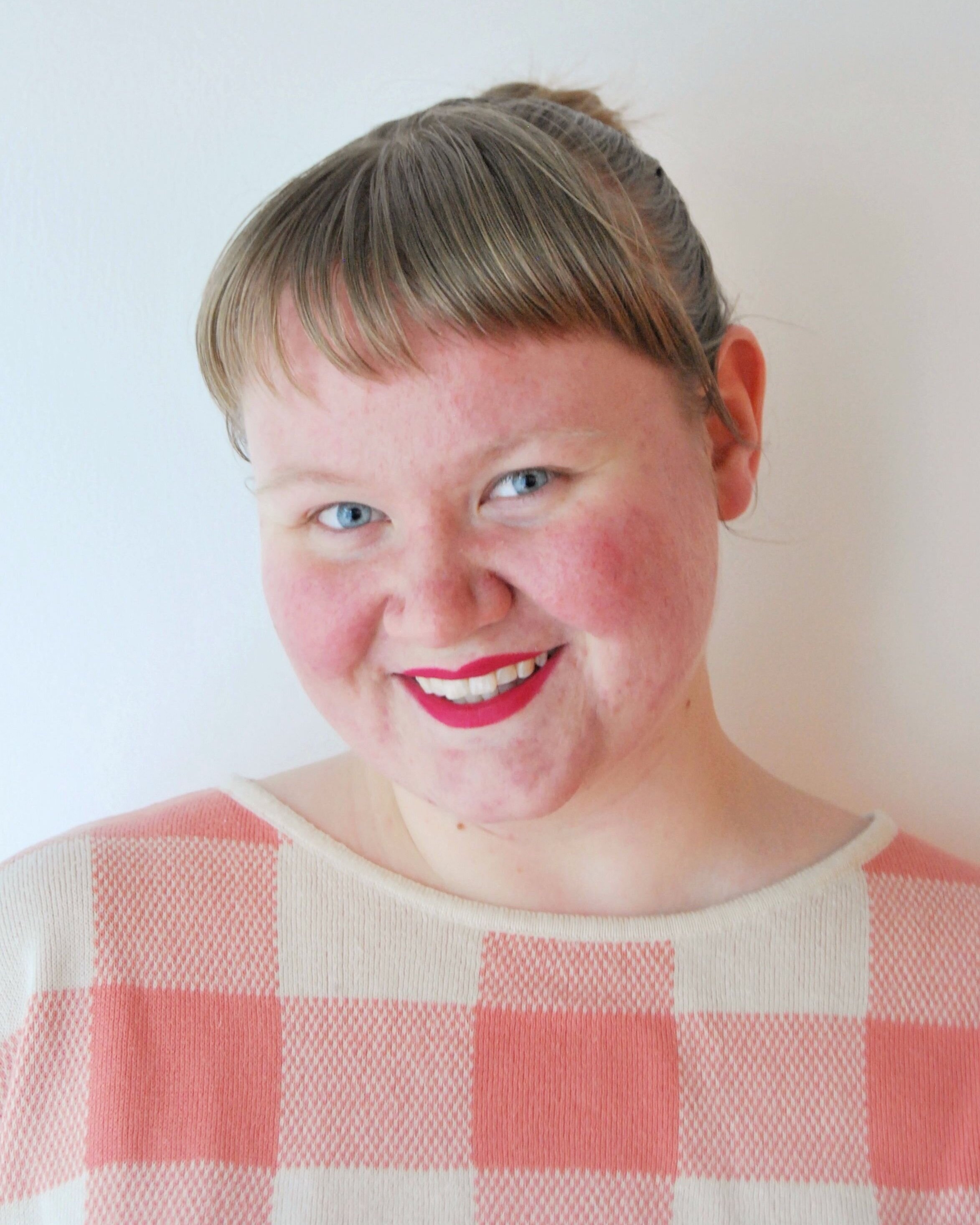 Stephanie Poruchnyk-Butler | Distribution Coordinator | Winnipeg Film Group
The Winnipeg Film Group, founded in 1974, began distributing locally made films in 1981 to help serve Manitoba filmmakers who were creating work but didn't have the knowledge or resources to seek out screenings or sales for their work.
I will be attending with the intention of meeting with Indigenous filmmakers and video artists who are seeking distribution for recently completed titles, and potentially acquiring new works for our catalogue. We are also thrilled to take on older works for basic distribution, as well as for upload onto VUCAVU, a platform for Video-On-Demand rentals by the public or by professionals.
The Winnipeg Film Group Distribution Department is looking for artistic video works, documentaries, experimental films and animations, especially short films with potential to screen at festivals. We are happy to take on educational content, with potential in schools and for broadcast.
Artists and filmmakers who distribute with us retain all ownership over their work, and are encouraged to work collaboratively with our distribution team. The Winnipeg Film Group is constantly creating new opportunities for the films in our catalogue, including DVD collections, streaming programs, curated screenings, film tours and publications, and we pay artists 70% of revenues earned on their films.

Jesse Brossoit | Distribution Coordinator | Canadian Filmmakers Media Distribution Centre
Established in 1967, CFMDC is a not-for-profit, non-commercial media arts distributor that specializes in independent and artist-made moving images. We support the creation of an inclusive media arts milieu that involves a more diverse representation of Indigenous and historically-marginalized artists and communities.
Looking for: Finished shorts and features from independent filmmakers, especially documentary, animation, and experimental. Our distribution focuses on non-theatrical markets, including festivals, galleries, and educational sales. We want to build relationships and work collaboratively with you to develop the best distribution strategy for your film(s).
Susan Boshcoff | Animiki See Distribution
Animiki See Distribution (ASD) is an independent subsidiary of the national Canadian broadcaster APTN (the Aboriginal Peoples Television Network).

ASD has a mandate to market and distribute Indigenous produced content to broadcasters globally and to promote diversity through projects that feature Indigenous talent and creatives. Launched in 2018, ASD has a catalogue of 450+ hours across scripted and factual programming, including series and documentaries in kids, animation, lifestyle, current affairs, comedy and drama.
Natalie Igelfeld | Bell Media
Natalie works on the Programming team for Bell Media's SVOD and Premium Pay Services (Crave, Crave + Movies & HBO, and STARZ), where she assists with content acquisitions and programming strategy, as well as working in partnership with Bell Media's Original Programming team in the selection and commissioning of Canadian scripted and documentary features. Previously, Natalie worked for ABMO Films, a boutique film distribution company based in Toronto.
Avi Federgreen | Producer & Distributor | Federgreen Entertainment / Indiecan Entertainment
I was the Supervising Producer for both Seasons of Rabbit Fall for APTN, I executive Produced the Canadian Indie Feature Empire of Dirt.
I am always on the look out for talented film cared to work with....as I have previously produced great indigenous stories I would like to continue to collaborate with indigenous Filmmakers and help them tell their stories.
Linda O'Shaughnessy | Manager of Acquisitions, Karine Tremblay, Manager of OTT Programming | APTN
APTN Acquisitions is looking for completed Canadian and international programs that have Indigenous content, deal with Indigenous issues and feature actors, directors or producers who are of Indigenous descent.
APTN seeks various genres of programming English, French and Indigenous Languages that targets various audiences.
Marylou Mintram | Manager of Distribution and Marketing | 7th Screen
7th SCREEN is a new Quebec-based Indigenous distribution company for independent films made for theatrical, home video, and or broadcast wanting to showcase their work in Canada and around the world. Ranging from fiction films to documentaries, the 7th SCREEN team will handle sales, promotional campaigns and release strategies.

Our main goal will promote Indigenous filmmakers and share the rich culture and amazing stories with Canadians and international audiences. Our one of a kind distribution model will aim to bring productions to the general masses and Indigenous film lovers across the country. We believe that not all films should have the same release strategy and each film release will be carefully planned to optimize viewership and profit and garner the attention our films deserve. One of our main objectives at 7th Screen is promoting Indigenous productions and filmmakers, and to share the rich culture and amazing stories with Canadians and international audiences.

7th Screen is a distributor looking for projects in development, we would like to add to our list of newest acquisitions, as well as increase our catalogue of films to consider. Our aim will be to release at least four to five films per year. 7th Screen will attend all the major Indigenous film festivals and major markets and festivals around the globe while working throughout the year connecting with industry professionals and maintaining relationships.
Sylvia Jonescu Lisitza | Executive Director | Moving Images Distribution
As a distributor of a large body of authentic works by Indigenous artists, we celebrate the progress made as increasingly more Indigenous creators are telling their stories.
Moving Images Distribution carries a variety of works from personal narrative to documentary to transmedia projects (such as Loretta Todd's "Fierce Girls"). We have a long history of contact with educational institutions and libraries... and based as we are in a highly activist province, seek works dealing with social justice. Beyond that, any work that provokes critical thought--from the ideas presented and/or the creative form in which they come to screen. This would include animation.
Looking for: We are currently organizing work we carry in thematic mini-catalogues and plan to launch one on the theme of "Indigeneity and The Law" in May 2020 at NAISA where we'll have an Exhibitor's booth. Any work on that theme also is of particular interest to us at this time.
Todd Brown | Producer | XYZ Films
An experienced film festival programmer and founder of international and independent film focused website ScreenAnarchy.com (originally TwitchFilm.com), Todd Brown joined XYZ Films in 2009 as Head of International Acquisitions. In his time at XYZ, Brown has shown a strong focus on emerging talent and territories and has served as a producer or executive producer on a wide range of Cannes, Toronto and Sundance selected titles such as The Raid, Spring, Bushwick, XX and many more.
Looking for: Narrative Feature projects in development or up and coming aspiring Indigenous feature film directors, writer and producers.
Jackie Pardie | Director of Programming | Super Channel
Jackie leads domestic and foreign acquisitions for channels Fuse, Heart & Home and Vault, as well as overseeing development and production of its domestic productions.
Looking for: Canadia and International Feature titles for acquisition, Canadian-led features in development.
Session 2 | Festivals - Industry Leaders:
Christine Sokaymoh Frederick | Executive Director | Dreamspeakers Festival Society
The Dreamspeakers Festival Society is a registered non-profit charitable status organization that produces an international film festival that celebrates the latest works by Indigenous peoples innovation in film, video, radio, and new media, presenting selections of Indigenous works from around the globe since 1993.
Looking for: We are interested in meeting artists, distribution companies, and collaborative opportunities in screenings and supporting new work development, as well as meeting those with funding opportunities and learning more about fund and sponsorship development.
Ianeta Le'i & Hud Oberly | Senior Manager & Program Coordinator, Indigenous Program | Sundance
Sundance Institute's Indigenous Program offers a Native Filmmakers Lab for artists with short films in pre-production, Fellowships providing custom professional and creative development opportunities and mentorship to promising Indigenous artists and their projects, Grants to support the development of our Fellows' projects at every stage of their life-cycles, Community Outreach Programs bringing Indigenous cinema and filmmaking workshops to Native audiences on Native lands, and maintain a presence through events at the Sundance Film Festival celebrating Indigenous films at the Festival and building community among our alumni and supporters. Program staff provide a year-round continuum of mentorship and guidance, tailored to each Fellow's individual creative and professional needs, which can include feedback on screenplays and rough cuts, in-kind and technical support, connections to key collaborators, and referrals to external professional and creative opportunities (e.g. jobs and internships, grants and fellowships, etc.).
The Sundance Institute Indigenous Program offers two fellowships throughout the year - the Merata Mita Fellowship (for Indigenous artists who identify as women, first time feature filmmakers), and the Native Filmmakers Lab Fellowship (for Indigenous film artists based in the United States, first time filmmakers). We would be interested with any artists that would be a fit for these opportunities, as well as any Indigenous Filmmakers interested in learning more about the Sundance Institute and/or submitting their projects to the Sundance Film Festival.
Cindy Benitez & Justin Mugits | Programming Manager & Public Programs Assistant | Smithsonian National Museum of American Indian
Looking for: Prospective partners. artists and collaborators for NMAI's upcoming Native Cinema Showcase which will be featured in NYC and Santa Fe, New Mexico this year. NMAI will be celebrating Native Cinema Showcase's 20th anniversary.
Ian Skorodin & Patricia Gomes | Executive Director & Program Director | LA SKINS FEST
I co-operate a Native American arts organization in Los Angeles that oversees a film festival, writers labs and an extensive youth program.
David Hernandez Palmar | Executive Director | Wayuu
David Hernández Palmar is Wayuu (Iipuana clan) from Venezuela. He is a photographer, videomaker, researcher, journalist and independent curator. He programs and curates the International Indigenous Showcase of Venezuela (MICIV) produced by The Wayaakua Indigenous Audiovisual Foundation of Venezuela and is Political Advisor of the Latin American Coordinator of Indigenous Peoples Film and Communication (CLACPI).
Looking for: Films to program, partnerships to develop with our organizations for stronger ties to International partners supporting Latin Indigenous filmmakers.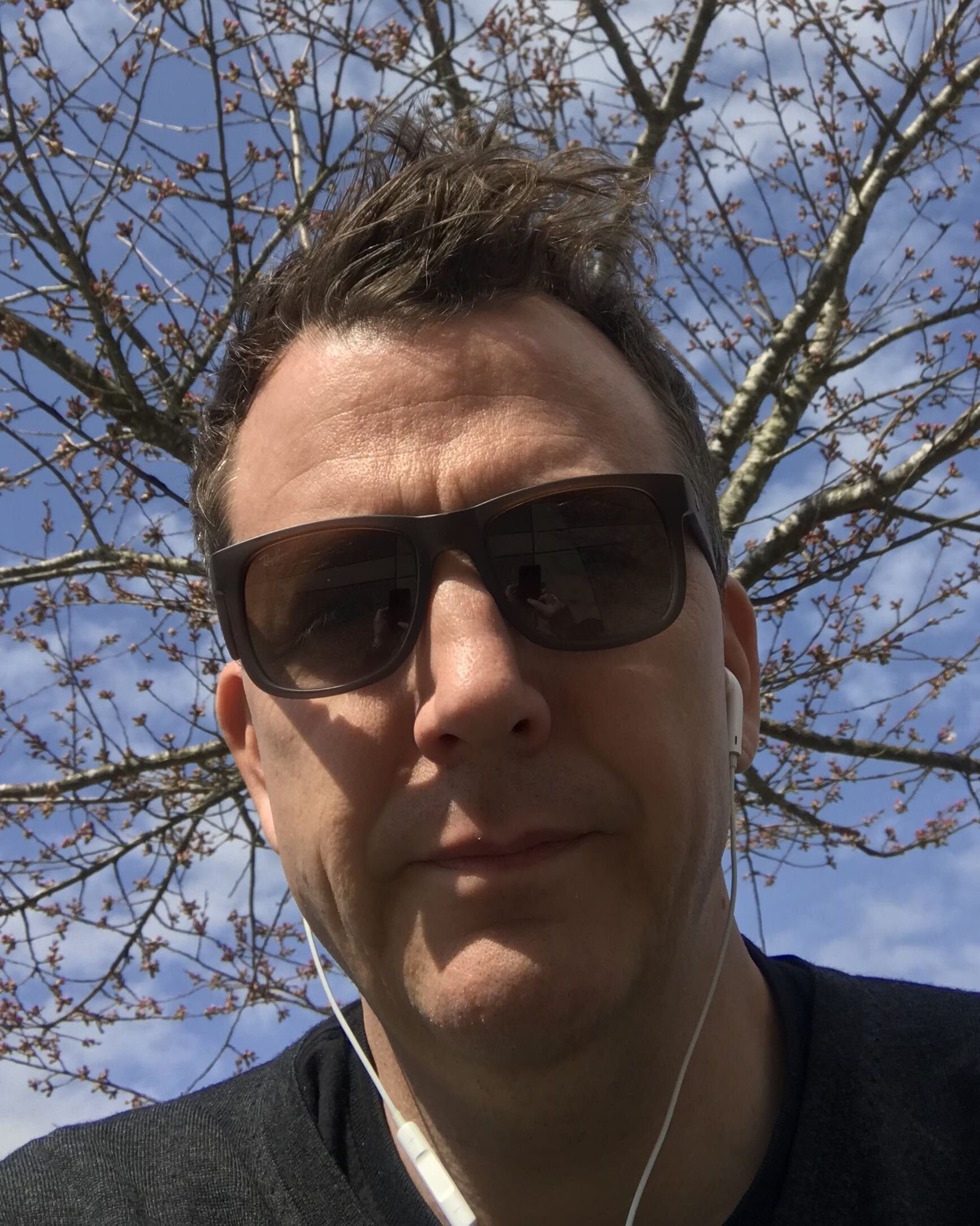 Ezra Winton | Programmer-Distributor-Writer | Cinema Politica
Looking for: I am looking for political, Indigeneous-made films (of any length and genre) to distribute with Cinema Politica or to screen in the Cinema Politica network. Cinema Politica is an alternative grassroots exhibition network and also a distributor that does theatrical, community, educational, broadcast and on demand distribution.
Isabela Santana is an Afro-indigenous woman of the Pataxó Nation who is an independent artist, cultural producer and communicator. Her work is inspired in her ancestry and the healing through culture strengthening. She is the co-founder of Indigenous Visibility, the first and largest page in Brazil run by urban indigenous youth that aims to give visibility to indigenous culture, filmmaking and contemporary art. The page will soon launch the first platform with movies, photographs, books, and academic research made by indigenous people of Brazil. Isabela is also currently working in the production team of YBY Festival, the first contemporary indigenous music festival in Brazil, which will happen in November 2019.
Looking for: I look for content and broadcasters/filmmakers who could possibly be interested in making a cultural exchange and partnering in order to share or make their work available in Brazil (such as movies, videos or digital media) — specifically on the Indigenous Visibility website platform. Also, broadcasters or filmmakers looking forward to create ties and exchanges with Brazilian Indigenous organizations, communicators and filmmakers/artists, in a way they can inspire and support the indigenous artistic movement in South America and also learn about the work that is being done by communities and independent Indigenous filmmakers around Brazil.
Jenn Kuzmyk | Executive Director | Banff World Media Festival
JENN KUZMYK
Executive Director, Banff World Media Festival

Looking for:
Aside from the opportunity for creatives to meet with international buyers and decision makers each year at the festival, BANFF has various programs that may be of interest to indigenous creatives including our BANFF-Netflix Diversity of Voices Initiative and our upcoming BANFF Spark Accelerator for Women in the Business of Media program.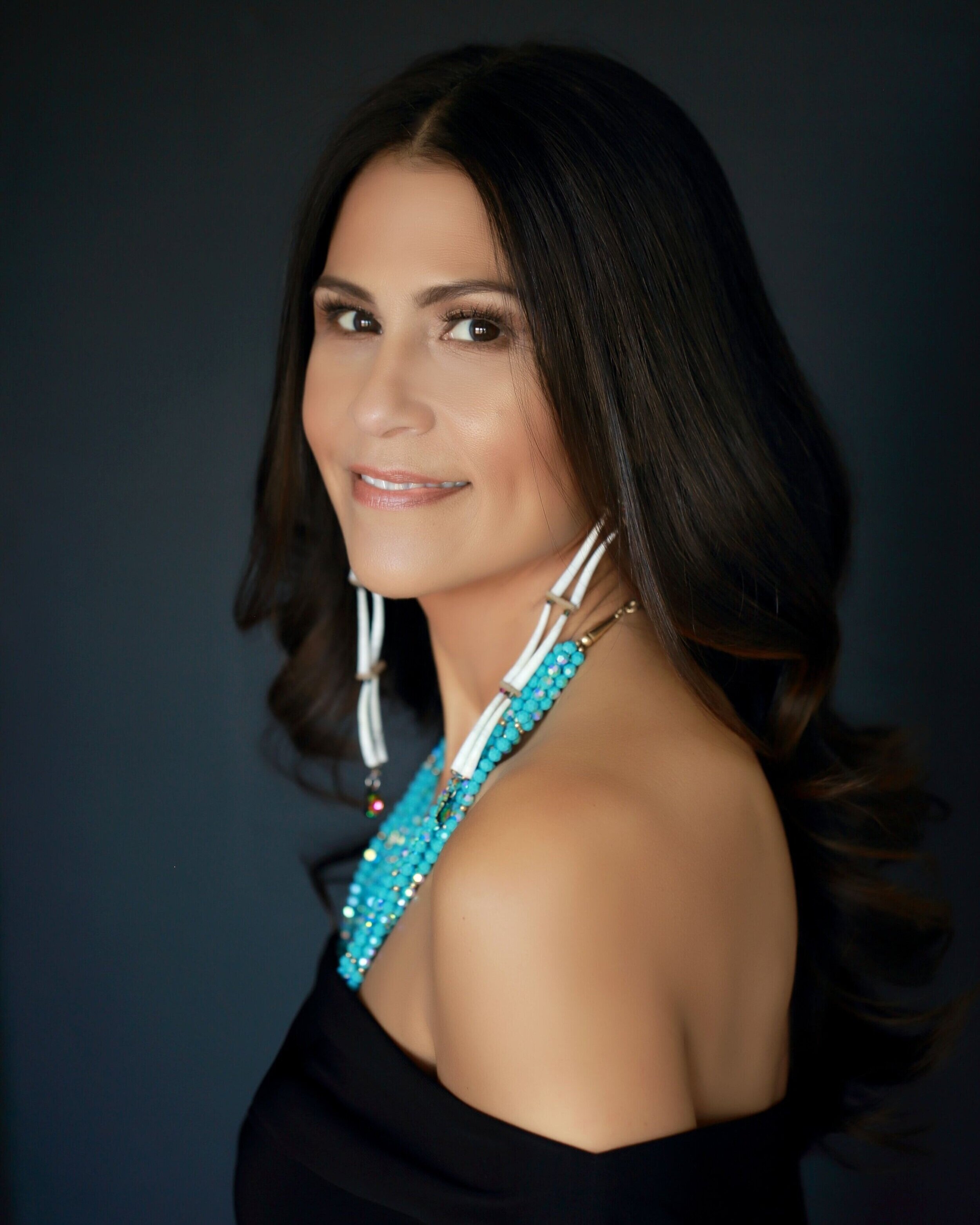 Joely Proudfit | Director Californian Indian Culture & Sovereignty | CSUSM
Dr. Joely Proudfit (Luiseño/Payomkowishum) is Executive Director of California's American Indian & Indigenous Film Festival. She is also the programmer for the Native Film Fest, Palm Springs, CA. She owns Native Media Strategies, LLC a consulting company providing full-service media consulting. She is the owner of Naqmayam Communications, an independent, full-service public relations agency. She chairs the American Indian Studies department at CSUSM and in 2016 she was appointed by President Barack Obama to the National Advisory Council on Indian Education. She also holds positions on numerous boards, such as board member for Vision Maker Media.
Looking for: Films for annual film festival.
Jorma Lehtola | Artistic Director | Skábmagovat FF
A Sámi from Inari, Sámiland/Finland;
Artistic Director of Skábmagovat Film Festival in Inari for the last 20 years;
published books on Sámi image in the film and music, and articles in several publications like in the Encyclopedia of Barents Region;
curated Sámi film programs for several festivals (imagineNATIVE included);
created a multimedia project and exhibitions on various Sámi topics.
Looking for: Gilms made by Indigenous filmmakers all over the world to our festival in Jan 2020 in Sámiland/Finland, this time esp. Indigenous Latin America (spotlight).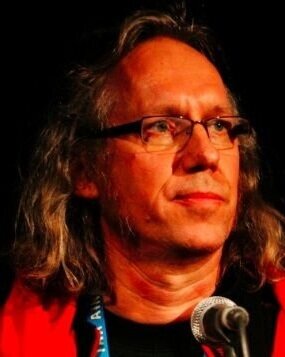 Juhani Alanen | Executive Director | Tampere IFF
Juhani Alanen Executive Director of Tampere Film Festival. He studied at the University of Tampere and graduated as M.Sc. in Marketing. He has worked at the Tampere Film Festival (TFF) more than 30 years on various duties and nowadays he is the Executive Director of the festival. Juhani Alanen has been a member of the selection committee of TFF for 20 years. He is curating short film programs for TFF and Finnish short films programs for various film festivals all around the world. Currently he is also developing freshly founded Tampere Film Agency that is distributing Finnish short films.
Looking for: At Tampere's 50th anniversary in March2020, there will be an Indigenous program.
Julie Rousson | Claremont-Ferrand
Julie holds a Masters degree in cultural project production, she permanently joins Sauve Qui Peut le Court Métrage, the association behind Clermont-Ferrand International Short Film Festival, in 2015 after several years working on punctual missions at the Short Film Market. She takes care of the industry meetings, the relation with administrative institutions, the management of the Shortfilmdepot submissions' platform and is also a member of the international selection committee.
Looking for: Short films under 40min for our Festival, and promotion for our Short Film Market industry events.
Barbara Hager | Programmer, Victoria Film Festival
Barbara Hager (Metis/Cree), the owner of Aarrow Productions, Inc., is a producer, author, documentary director and scriptwriter. Barbara is the director and write of 150 documentary episodes and one hour films, including From Bella Coola to Berlin, Sounds Like Motown, 1491: The Untold Story of the Americas, Truth, Dance and Reconciliation and Down2Earth. She is the recipient of two Leo awards for 1491, and was the 2019 Indspire Arts recipient.
Looking for: Fiction, documentary, animation or experimental of short or feature length. Only films completed in 2018 or 2019 will be considered. Complete submission info at: https://www.victoriafilmfestival.com/submit/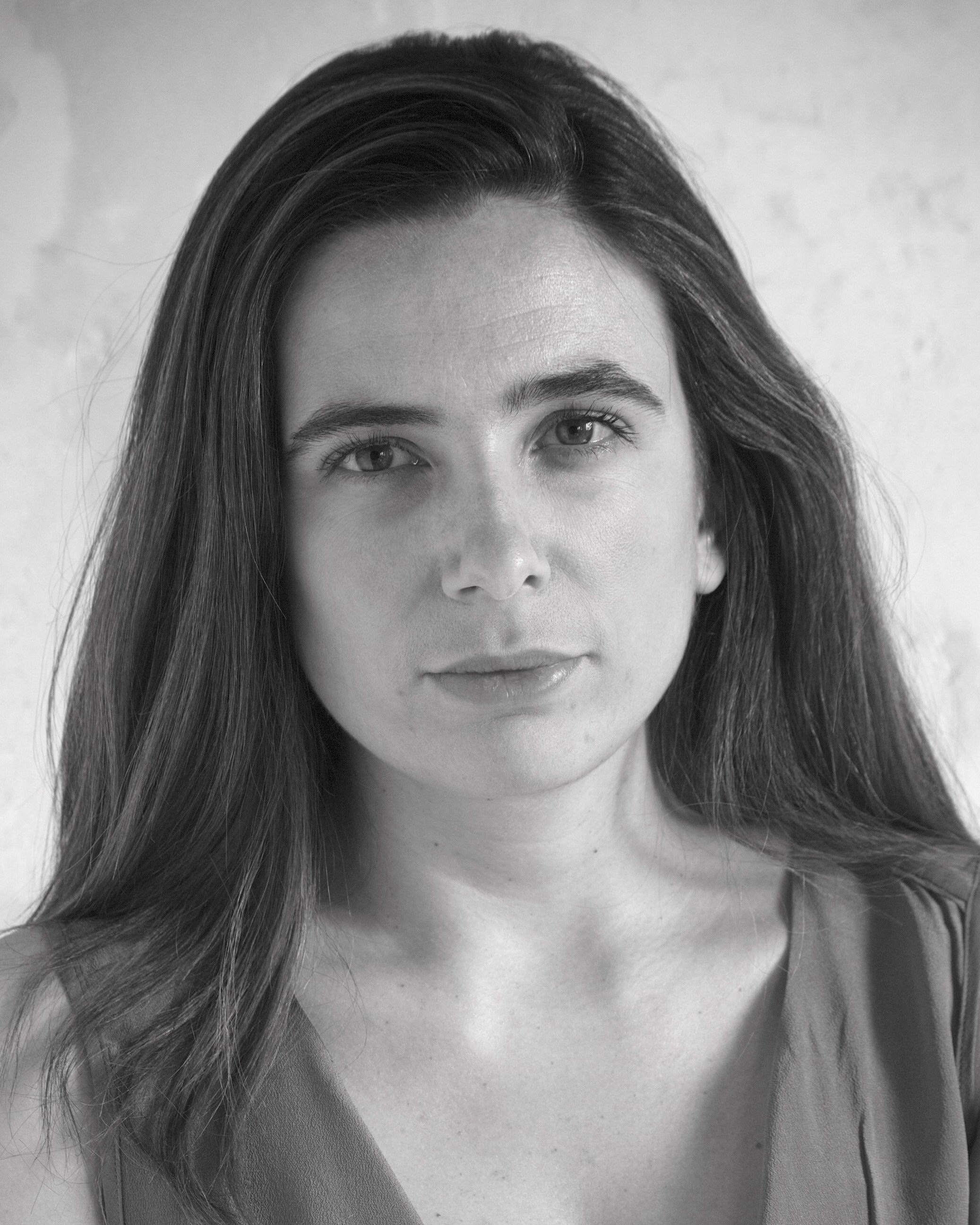 Leslie Vuchot | CEO | The Festival Agency
Leslie Vuchot is the founder and the CEO of The Festival Agency, where she leads a team of worldwide bookings managers, festivals strategists and distribution consultants specialized in independent features films -fiction, docs, animated. Since its launch in 2010, TFA has managed and advised the career and international bookings for more than 250 films, in support of sales agents, distributors or filmmakers directly. TFA is running operation with offices in LA and Paris, France.
Prior to launching TFA, Leslie served as Publicity & Marketing manager at HanWay Films and Focus Features International in London, both international sales agents.
Looking for: Strong stories that can travel to festivals audiences
Ranell Shubert | Educational Programs Manager | International Documentary Association (IDA)
For over 35 years, IDA has supported nonfiction filmmaking and filmmakers through our major program areas of education, funding, advocacy, public programs, and events. The International Documentary Association (IDA) is dedicated to building and serving the needs of a thriving documentary culture. Through its programs, the IDA provides resources, creates community, and defends rights and freedoms for documentary artists, activists, and journalists. Over the years IDA has provided fiscal sponsorship for numerous indigenous projects such as Amazonia Lot 1AB, Rez Metal, Mankiller, and The Skin I'm In. IDA is also committed to supporting the representation of authentic but marginalized voices in our funding pipeline. Inclusion and diversity, both in terms of the filmmaking team and subject matter, are a priority of our funds in the evaluation process. We also administer a fund from the Jonathan Logan Family Foundation that specifically supports women filmmakers of color. We have worked with Vision Maker Media as a community partner for our Getting Real Conference and host their fellows at the conference. As well as provide mentorship for the 4th World Indigenous Media Lab fellows at the Seattle International Film Festival.
Looking for:
I am looking to sit down with any non-fiction creator who is interesting in applying for financial support through grants or fiscal sponsorship for their project.

Please visit our website for the program details.
Selin Murat | Film & Industry Programmer | RIDM
RIDM has programmed indigenous works in the past and continues to work with Indigenous filmmakers and producers to screen works during the festival. Additionally, we work with Wapikoni Mobile during our Talent Lab to provide mentorship and help frame discussions to create an understanding of and instill the inclusion of Protocol guidelines in the working process of emerging filmmakers from Canada and abroad. I have read and respect the Protocol and pathways guidelines personally and use its recommendations in my thought process and decision making when programming the forum RIDM.
Looking for: I would like to meet Canadian or permanent resident filmmakers and producers interested in knowing more about our forum and the various programs associated to it (Talent Lab, First Pitch, Cuban Hat Pitch). I would like to meet Canadian, permanent resident and international creators who are interested in RIDM's film and forum programming in general. I'm also glad to meet anyone who wants to consult on documentary film financing from a Canadian perspective (and/or interested in coproducing with Canada).
Samuel La France & Steffanie Ling | Executive Director & Artistic Director | Images Festival
Our forthcoming edition in 2020 will include exhibitions and performances with Indigenous artists. Our past work have culminated as guest curated programmes, screenings, performances, and seminars.
Festival :
The 33rd edition of Images Festival will take place between April 16 to 22, 2020.
Images Festival will consider works that have been completed in the last three years, including short, mid-length and feature films. Artists maintain final edit and copyright control.

Deadline: Monday, October 14, 2019.

Research Forum

Images Festival is primarily looking for Toronto-based participants.
Deadline: TBD but probably January 2021

Pause
A "Pause" is a commission opportunity for sound artists who are interested in scoring the interim between a film and a discussion. A Pause takes the form of a one-minute long audio composition that airs between the end of the program and the beginning of the Q&A. It offers the audience an scored minute to momentarily meditate, gather thoughts, or consider exiting the theatre without disturbing speakers.

Tracy Rector | Managing Director, Storytelling | NIA TERO
Tracy Rector (Choctaw/Seminole) is a mixed race filmmaker, curator, community organizer, and programmer. Currently, she is serving as the Managing Director of Storytelling at Nia Tero, a non-profit committed to supporting Indigenous governance and guardianship.

Looking for:
Indigenous creatives especially in regard to stories about land protection and the environment, with a focus on Pacifica, Latin American communities. All genres. Also, we fund many types of projects as well as a few fellowships with other organizations.
Charlotte joined the IFP programming team in 2018. She oversees the IFP Documentary Lab, the IFP Week's Spotlight on Documentaries Project Forum and all other IFP programs for filmmakers and creators who are making nonfiction work. Prior to working in NYC, she produced four editions of IDFA Forum, one of the largest co-financing and co-production markets in documentary film as part of the International Documentary Film Festival in Amsterdam (IDFA). Besides her responsibilities for the operations of the Forum, she particularly contributed to the successful development of new pitch programs to secure funding for projects operating in niche and emerging markets. These programs included the "Cross-media Forum" created for nonfiction storytellers with immersive or interactive projects, as well as the "Youth Pitch" introduced to spotlight filmmakers producing documentaries to be enjoyed by a young audience. She also held different roles over the years at the Made in NY Media Center by IFP, Sheffield Doc/Fest, the Dutch Cinema Exhibitor Association and sales agent Fortissimo Films. Charlotte has a degree in Cultural Anthropology and Non-Western Sociology from the University of Amsterdam.
Vassily Bourikas | International Short Film Festival Oberhausen
Athens based Vassily Bourikas has been active as free-lance programmer since 2005 and has contributed programs at numerous European film festivals. He founded the independent film laboratory LabA in Athens in 2009. He was responsible for the Experimental Forum section at the Thessaloniki Film Festival and the Film Fronts section at the Athens Avant-Garde Film Festival and was program consultant to the Vienna Film Festival. He conceived and co-curated the "Keimena" film program of documenta 14 and has been member of the Oberhausen International Short film Festival since 2015.
Looking for: Films produced after January 1st 2019 that have not yet screened in Germany for our international competition. Additionally we are particularly for this year researching the c
David Hernandez Palmar | Advisor | MICIV Festival
Right to indigenous communication: The media as tools for social transformation, situations of violation faced by indigenous filmmakers and communicators in several Latin American countries, the impacts of media initiatives. The objective is to establish the rights to indigenous communication on the international agenda and that it be at the service of the processes of defense of the individual and collective rights of indigenous peoples. Need for clear and effective measures to protect and promote our indigenous identities and cultures. Need for training in cinema and communication with a focus on gender and indigenous children for indigenous communities.
Looking for: Connect with networks to carry out different activities of collaboration, exchange and mutual support in communication, training, production, and dissemination of indigenous cinema and video, from an integral perspective.
Session 3 | Development Funding - Industry Leaders:
Adam Garnet Jones | Indigenous Liaison & Content Analyst ——-Lauren Davis | Regional Feature Film Executive, Western Region | Telefilm Canada
I am a Nehiyow/Metis filmmaker, novelist, and beadworker who has been involved in Indigenous media creation, festivals, programming, and advocacy for over 15 years. In my current role with Telefilm, I work directly with Indigenous filmmakers to help them access Telefilm as a funder, and to help Telefilm respond to the needs of the Indigenous feature film sector.
As Telefilm Canada's Regional Feature Film Executive for the Western Region, Lauren Davis is responsible for supporting emerging talent through production and post-production investments in lower-budget feature films. Lauren is based in Telefilm's Vancouver office.
Looking for: I'm looking for passionate Indigenous filmmakers who have feature film projects that are ready for development, production, or post-production financing. I am also interested in meeting International partners to speak about the potential for Indigenous co-productions.
Daniel Gainsford & Diana Chu | Senior Policy Analyst & Compliance Officer | CAVCO - Canadian Audio-Visual Certification Office
The Canadian Audio-Visual Certification Office (CAVCO) co-administers two federal tax credit programs with the Canada Revenue Agency: the Canadian Film or Video Production Tax Credit (CPTC) program and the Film or Video Production Services Tax Credit (PSTC) program. Learn how to qualify and apply for CAVCO's film production tax credits.
Looking to: Provide information and answer questions about applying for and qualifying for the federal film and video tax credit programs.
Hajnal Molnar-Szakacs | Film Fund Director | Sundance Institute
The Sundance Documentary Fund supports the work of nonfiction filmmakers from around the globe. In a changing media landscape, the Fund has been a stable, progressive force in supporting work that has expressed the world in creative, complex, beautiful and provocative ways, and has created real cultural and social impact around some of the most pressing issues of our time.
The Documentary Fund offers (non-recoupable) support for nonfiction projects that continue to elevate and advance cultural dialogue and break new ground in creativity and innovation. We have also partnered with our Indigenous Program here at Sundance to support short documentaries from Indigenous creators.
Looking for: In our ongoing search for artists and projects to support, the Documentary Fund is seeking filmmakers with a distinct voice and vision, and a meaningful connection to the work they create. We are especially keen to raise the voices of underserved or underrepresented communities from around the world in the service of building a more fair, free and open society.
We provide non-recoupable grants (development through post-production) for feature length non-fiction (or hybrid) projects. We occasionally have granting opportunities for short form content as well.

Recently supported feature films
Warrior Women (Director: Christina D. King & Elizabeth Castle)(completed)
Akicita: The Battle of Standing Rock (Cody Lucich) (in post-production)
Untitled Annie Mae Aquash Documentary (Michelle Latimer) (in post-production)

Recently Supported short films:
Paulette (Heather Ray)(completed)
White Oak (JJ Lind) (in production)
Y madre a la vez (Khaldiya Ghneim, Karol Bautista Pizarro, Marah Al-Khatib, Christy Cauper Silvano) (in production)
Karam Masri | Program Consultant, Film/TV | Ontario Creates
Karam Masri is a Program Consultant for Film and Television at Ontario Creates, a provincial agency that supports the economic development of Ontario's cultural sectors. Prior to joining Ontario Creates, Karam was the Business Analyst at the Bell Fund, a private fund that supports the creation and development of Canadian digital/TV multi-platform projects. Karam holds two Master's degrees: an MFA in Film Production and an MBA from the Schulich School of Business,
Looking for: Connecting with Indigenous creatives (primarily Ontario-based or looking to partner with an Ontario-based company) to support their work through Ontario Creates Industry funds and programs.
Lea Marin | Producer | National Film Board of Canada
The NFB's English Program is a unique creative laboratory. We work with creators from across Canada— filmmakers and other media artists — in the production of POV documentaries (more than 50% of our work), auteur animation and original interactive digital content for all platforms including tablet, mobile and the Web.

We strive to use our public sector difference to produce work that, in terms of approach/perspective/story, would be more difficult to undertake in the private sector. Our projects come from a wide range of communities, engage with a wide range of topics and reflect voices and perspectives that are often underrepresented in the mainstream media.

As creative producers, we work closely with directors, artists and co-producers to build collaborative teams around projects, and to shape working methods and environments that promote experimentation and creativity.

Looking for:
1. Creative Excellence. We're looking for work that is pushing story, form and the creative use of technology to expand the possibilities of audiovisual storytelling in our core genres.
2. An original approach and perspective. We value innovation, imagination, risk taking and authenticity.
3. A clear sense of audience and how that relates to form and platform
4. Social and cultural relevance
5. Viability – financial, access, approach, etc.
Andrew Johnson | Executive in Charge of Production | Corus Entertainment
Our commissioned programming comes from Canadian independent production companies, including some producers who are working with international co-production partners. We are open to considering and receiving proposals with Indigenous content and working with Indigenous producers, and we aim to treat those stories and participants (in production, on-screen & the wider community) with care and respect. If we find program ideas that fit our programming needs and have the potential to attract a larger audience, we will consider developing the concept with the ultimate goal of a commission. While we tend to work with experienced producers, we make efforts to ensure employment & training opportunities are made available to people with less experience and from diverse backgrounds, including Indigenous cast & crew.

We have included Indigenous participants & stories on-screen in several of our factual programs: "D-Day in 14 Stories" featured a member of the Penobscot First Nation, while "Yukon Gold" had two Indigenous main characters. Smaller, but often untold stories about Indigenous servicemen were presented in "100 Days to Victory" and "World War One Minutes". The award-winning documentary "Curse of the Axe" told a story based on ground-breaking research that provided new information and insights into the history of the Wendat (Huron) First Nation. Global Television commissioned Michele Latimer's documentary ALIAS, and for several years, Global broadcast the INDSPIRE Awards (previously, the Aboriginal Achievement Awards).

We look for entertaining program ideas that have the potential to attract large audiences (esp. 25-54) through a combination of active storytelling, strong characters, compelling narrative and unique access.

We commission from Canadian independent production companies, including some projects that have an international co-production partner. We are open to receiving proposals with Indigenous content and working with Indigenous producers, but commissioned programming needs to have a broad audience appeal.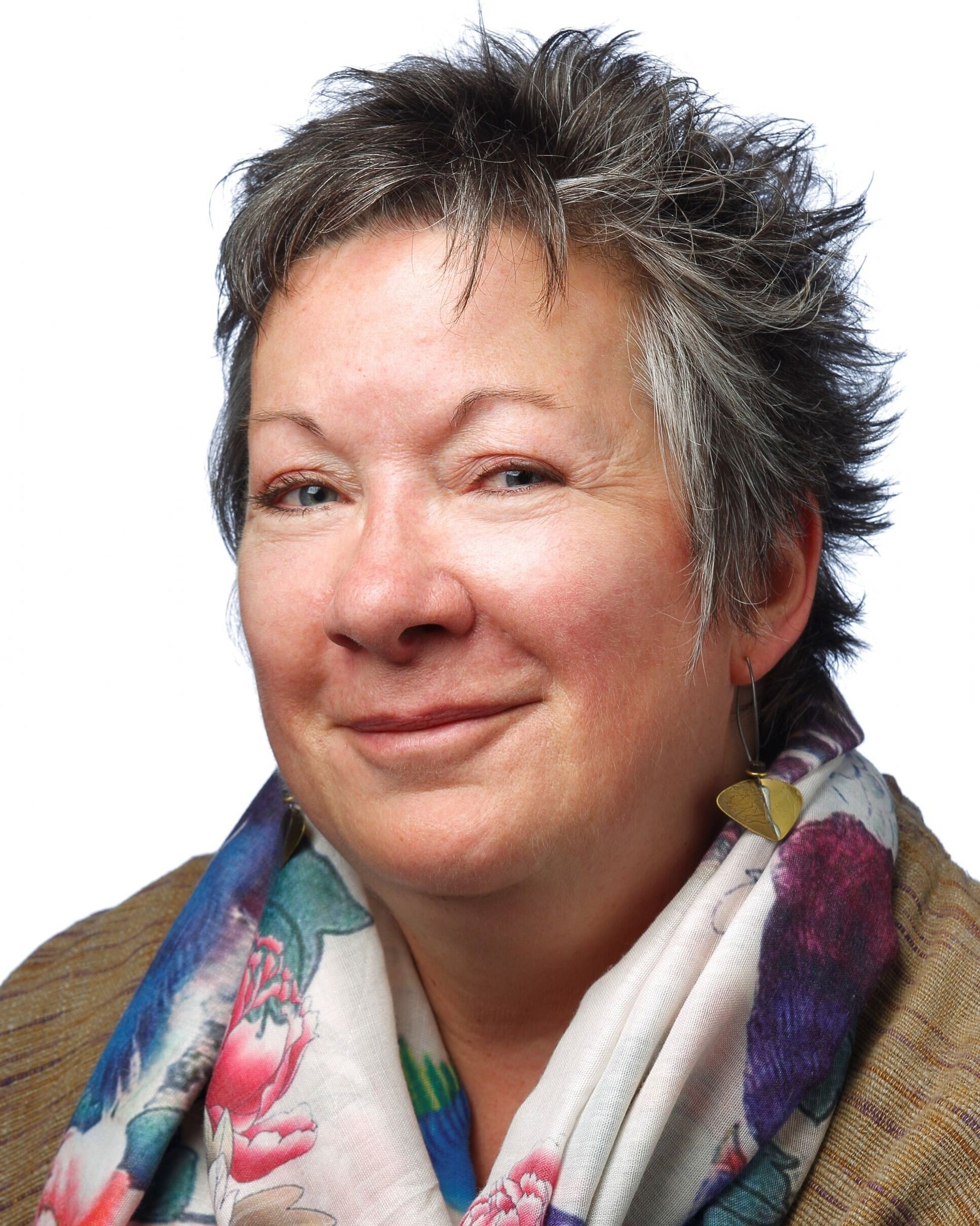 Deborah Osborne | Manager of Programming, Western Region | Aboriginal Peoples Television Network
As Manager of Programming, APTN Western Region, I am responsible for commissioning original programming (television and digital media components) with indigenous producers and production companies in British Columbia, Alberta and the Yukon. The Western Bureau of Aboriginal Peoples Television Network assists with the development, implementation, monitoring and evaluation of programming strategies in these regions.

Looking for: I look forward to meeting indigenous producers from western Canada and to discussing their project ideas.
Jill Samson | Deputy Director | Telefilm Canada
Jill brings 20 years of Film and Television Industry experience to her role as Deputy Director – Portfolio Management for the CMF fund at Telefilm Canada.
Jill joined Telefilm in 2008 and leads a national team of business analysts and jury members for several highly competitive funding initiatives including Indigenous, POV Documentary, Diverse Languages, French outside of Quebec and the Web Series programs. In addition, Jill collaborates with international agencies to finance shared projects through the many new co-development and co-production incentives offered by the Canada Media Fund.
Susan Scheiner & Kimberly Wright | Director of Content for Sesame Workshop & Film Producer | Sesame Street
Susan Scheiner is a Director of Content for Sesame Workshop, advising not only Sesame Street but also related projects and publishing. Her experience extends to other children's shows as well, including Pinky Dinky Doo and The Electric Company. Through the years, she has developed curriculum that has guided content in academic areas such as literacy, math, and STEM; as well as socio-emotional topics including divorce, race relations, bullying and kindness. Susan is a graduate of Cornell University with a BS in Human Development and Family Studies, and from Teachers College, Columbia University with an MA in Human Development.
Kimberly Wright joined the Workshop eight years ago as the Film Producer, commissioning live action, animated, and mixed media short films for Sesame Street. She works closely with the filmmakers and production companies to guide them through the creative process in order to shape the films to best meet the show's specific letter and thematic needs, while also staying within the films' budget. She oversees all aspects of creative development of the films and animations, from conception and deal-making, to production and delivery. As a means of finding new filmmakers and animators to partner with, Kimberly attends various children's film festivals and media conferences throughout the US and abroad. She has received two Daytime Emmy Awards for her role as Film Producer on Sesame Street.
Looking for: Meet prospective filmmakers and animators to partner with to create Sesame Street content.
Greig Dymond | Executive in Charge of Production, CBC Comedy | CBC
Greig is Executive in Charge of Production for the CBC Comedy series Schitt's Creek, Baroness von Sketch Show, and the network's stand-up-comedy festival programming from Halifax, Winnipeg, and Just For Laughs in Montreal.
Looking for: Interested in meeting writers and/or directors who want to pitch half-hour scripted comedies to CBC.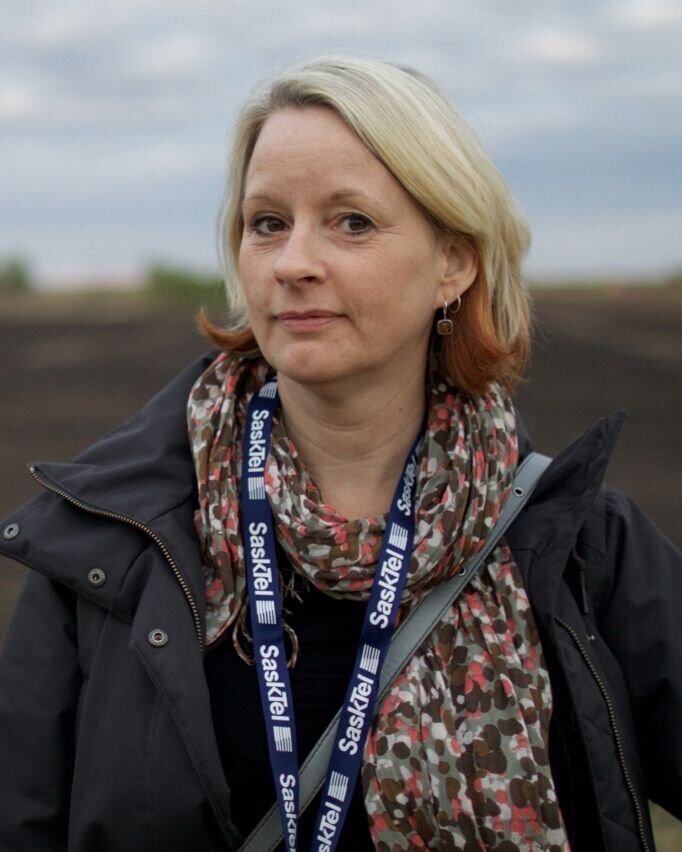 Charlotte Engel | Executive In Charge of Production | CBC Docs
I am currently working with Tanya Talaga and Michelle Derosier on a project. I commissioned Tasha Hubbard's recent film nipawistasowin: We Will Stand Up. In the past I've worked with Shane Belcourt and Lisa Jackson on Indictment: The Crimes of Shelly Chartier which was shown at imagineNATIVE. I also showed Birth of A Family and Colonization Road on my doc slot.
Looking For: Strong POV films with amazing and unforgettable characters. Our slot is 1 hour in length and many are direct to television. We offer a wide range of stories, from uplifting tales to great mysteries to tough topics that create national discussions.
Juliana Ortiz | Director of Projects | Proimagenes Colombia
We organize a coproduction market in Colombia called the Bogotá Audiovisual Market that for the past two years has been including indigenous Colombian content and encouraging their participation as part of the audiovisual industry.
Looking for: Collaborations and partnerships to help promote indigenous stories. Also, laboratories for enhancing directing and production skills as well as ways and recommendations to work with collective intellectual property.
Marney Malabar |
Director, KidsTV TVOkids | TVO
Looking to meet creators (established and emerging) who are creating content for children's TV and DM.
Tracy Rector | Managing Director, Storytelling | NIA TERO
Tracy Rector (Choctaw/Seminole) is a mixed race filmmaker, curator, community organizer, and programmer. Currently, she is serving as the Managing Director of Storytelling at Nia Tero, a non-profit committed to supporting Indigenous governance and guardianship.

Looking for:
Indigenous creatives especially in regard to stories about land protection and the environment, with a focus on Pacifica, Latin American communities. All genres. Also, we fund many types of projects as well as a few fellowships with other organizations.
Shelley MacDougall | Manager of Programming - Central Region | APTN
The APTN Programming department develops, commissions and acquires distinctive Indigenous content which reflects our pride and heritage. APTN is committed to enabling Indigenous Peoples to share their stories and convey them to a domestic and international audience.
Looking for: APTN seeks innovative documentary series, children & youth, and music & variety, for development and production.
Marie McCann | Senior Director, Children's Content | CBC Kids
CBC Kids has a mandate to reflect and engage all Canadian kids and families. Our digital platforms (cbckids.ca, cbcparents.ca and cbckids News) regularly feature Indigenous contributors, subjects and topics from across Canada. In addition, our original series such as The Art Show and Canadoodaday feature Indigenous families and stories. Our in-house series Studio K also has also featured Indigenous kids in Ontario and around Canada.

We would love to connect with Indigenous creators, writers, directors, producers, animators or on-camera performers who might be interested in contributing to our kids television and digital content.
Jean-François O'Bomsawin | Manager of Programming, Eastern Region (Qc, Nunavut and Maritimes) | APTN
As Manager of Programming, APTN Eastern Region, I am responsible for commissioning original programming (television and digital media components) with Indigenous producers and production companies in Quebec and the Maritimes. Aboriginal Peoples Television Network assists with the development, implementation, monitoring and evaluation of programming strategies in these regions.

Looking for: I look forward to meeting indigenous producers from eastern regions and to discussing their project ideas.
Executive in Charge of Production, Burden of Truth |CBC Television
As Executive in Charge of Production, Drama, for CBC Television, Sarah Adams is on the team that oversees production and development of original drama including one-hour series, limited series and one-off specials. Sarah is currently the executive for CBC on 'Burden of Truth' Season 2 (8 x 60') and 'Coroner' (8 x 60'). She previously served as the production executive on the limited series 'Caught' as well as on multiple seasons of 'This Life', 'X Company' and 'Murdoch Mysteries'. Along with other members of the drama team, Prior to joining the broadcaster in 2012, Sarah was Head of Development at a Toronto-based production company where she oversaw a slate of projects in various genres including scripted, animation and documentary.
Looking for: Sarah regularly takes pitches from independent producers and creators looking to work with CBC.
Session 4 | Training and Production - Industry Leaders:
Carol-Anne Vallée & Thériault Simon | Field Operations Coordinators | Wapikoni Mobile
Wapikoni Mobile is a mobile intervention, training and creative studio for Indigenous youth. Its mission is to amplify the voices of the Indigenous talents through film and music, to broadcast their work in Canada and abroad, and to act as a tool for professional development and social transformation.
interested in meeting with Indigenous film makers and professionals of the industry, to discuss potential job offers during our stopovers. Wapikoni has stopovers in all of Canada, from British Columbia to Nova Scotia and is looking to expand our horizons as well. It is of the utmost importance for the Wapikoni to have Indigenous mentors and assistants during the stopovers and ImagineNative would be the best place to get the word out!
Erin Burke | Associate Director, Content | Canadian Film Centre
At the moment, our focus is on two CFC/Netflix Accelerator offerings, 'the Calling Card Accelerator' and the 'Marketplace Accelerator', and finding creators and projects that could benefit from the support we can offer.
Looking for: Specifically, we are looking for Indigenous creators to watch, who have some work behind them but are now in the process of making a Calling Card short film, first feature film or a Proof of Concept for a feature or series, that will launch them further. It's key that they be in need of concrete enhancements and/or support or guidance to complete their Calling Card or Proof of Concept (they could be at the pre-production, production or post stages with their work). AND we are also looking for Indigenous creators who have a project at the packaging stage (either TV series, Web-series or Feature) that could benefit from support and guidance to find the right partners to take it further, or to access targeted support to attend markets, prepare promo materials etc. The work creators are packaging and trying to take to market should already be written in some form (ie. a feature draft, pilot script etc.). OR Creators and their creative partners may have work that is newly completed and they are looking to take that completed work to festivals/markets in order to explore sales opportunities - which we could look at supporting.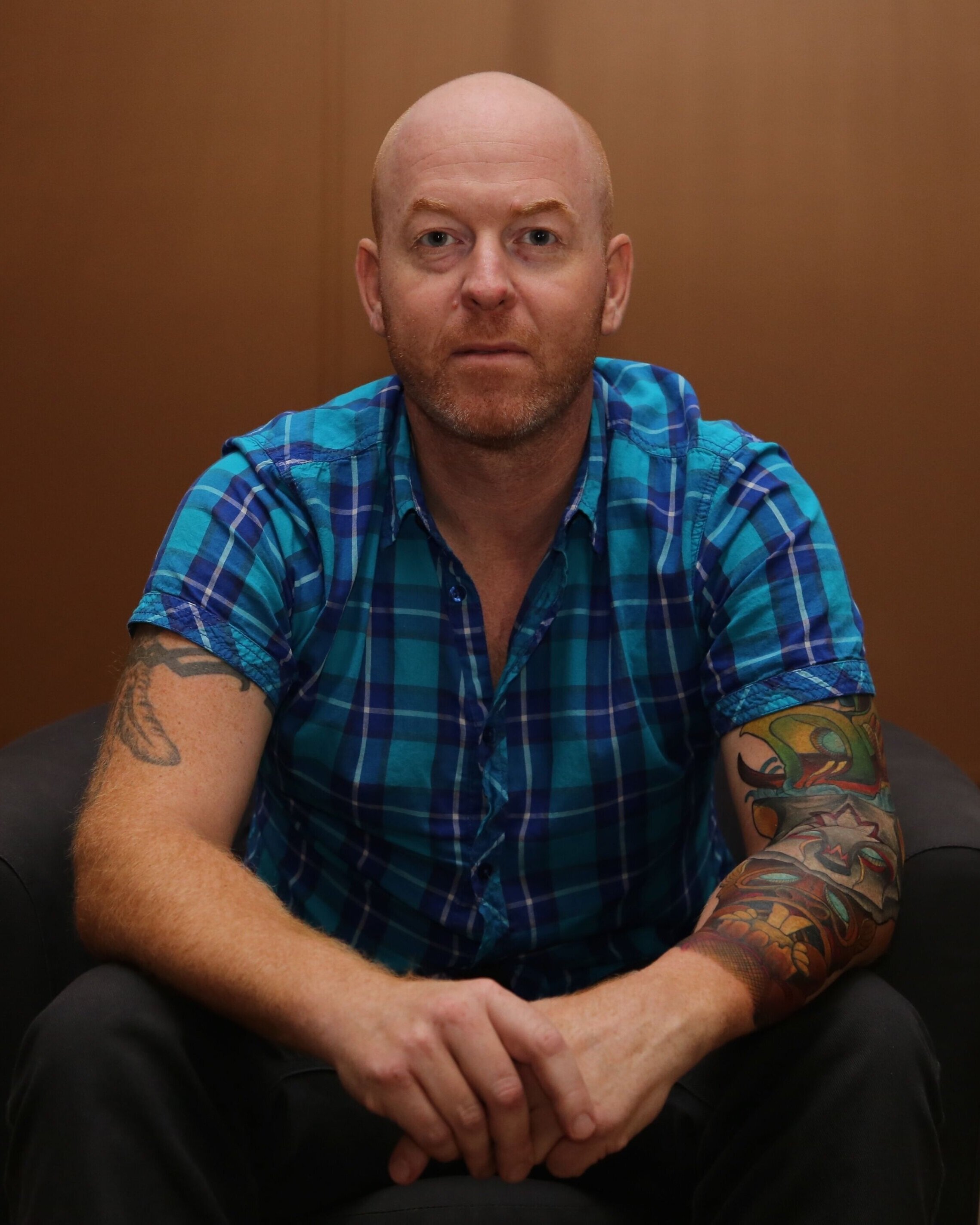 Jason Brennan | Founder/Producer | Nish Media
Jason Brennan is the president of Nish Media and a proud band member of the Kitigan Zibi First-Nation. In 15 years, Nish has produced many different television series as well as one-of works for networks such as APTN, CBC, Radio-Canada, Ici ArtV, Canal D, PBS, TV5, RDI and CBC Docs.

In 2015, Nish Media released its first feature film in Quebec theatres. "LE DEP", written and directed by Sonia Bonspille Boileau, was selected in some of the world's top film festivals such as the Karlovy Vary Film Festival, the Vancouver Film Festival, the Raindance Film Festival, ImagineNative and the American Indian Film Festival. Nish Media is now set to release its second feature film Rustic Oracle in 2020, which has just begun its festival run including a screening at ImagineNative. In 2020, Nish will begin filming of its third feature film.

Looking for: Feature film scripts or treatments from creatives across the country as well as potential Director-Writer collaborators for upcoming projects. We are also seeking tv series concepts in the documentary and drama real. In addition, Nish Media has potential opportunities when it comes to on the job training for candidates looking to further develop their skills when it comes to key positions. We have a definite need for a high level producers apprentice.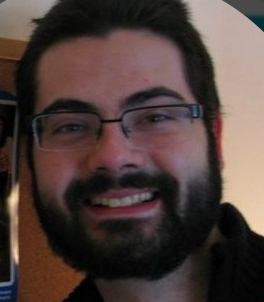 Andrew Healey | Portfolio Entertainment
Andrew is a development executive and writer for Portfolio Entertainment. Previously, he worked as a freelance screenwriter for such companies as Disney, Corus, and Cartoon Network. Alongside his fifteen produced credits, Andrew was nominated for Best TV Film at the Annecy International Animation Film Festival in 2018, for his work on Cartoon Network's Han Gusso. Currently Andrew writes on Portfolio's adult animated sitcom The Doomsday Brothers airing on adult swim, while working as a development executive for Portfolio.
Looking for: Indigenous creatives, particularly animators!
Chelsea Winstanley has been a producer, writer and director for more than 15years. Most recently, she was a producer on Taika Waititi's feature, JOJO RABBIT and the documentary feature, MERATA: HOW MUM DECOLONISED THE SCREEN, which was picked up for distribution by Ava Duvernay's company, ARRAY NOW. In 2014, she produced the hit mockumentary WHAT WE DO IN THE SHADOWS, directed by Waititi and Jemaine Clement – now a TV show for FX.
Eva Thomas is a Writer & Producer. She also works with writers in script development and as a story editor. Eva serves as a mentor for the imagineNATIVE Screenwriting Intensive, the MAGEE TV Diverse Writers Program and the Women in Film & Television-Vancouver (WIFTV) Tricksters & Writers Program.
Looking for:
As a producer, Eva is looking for great projects to develop.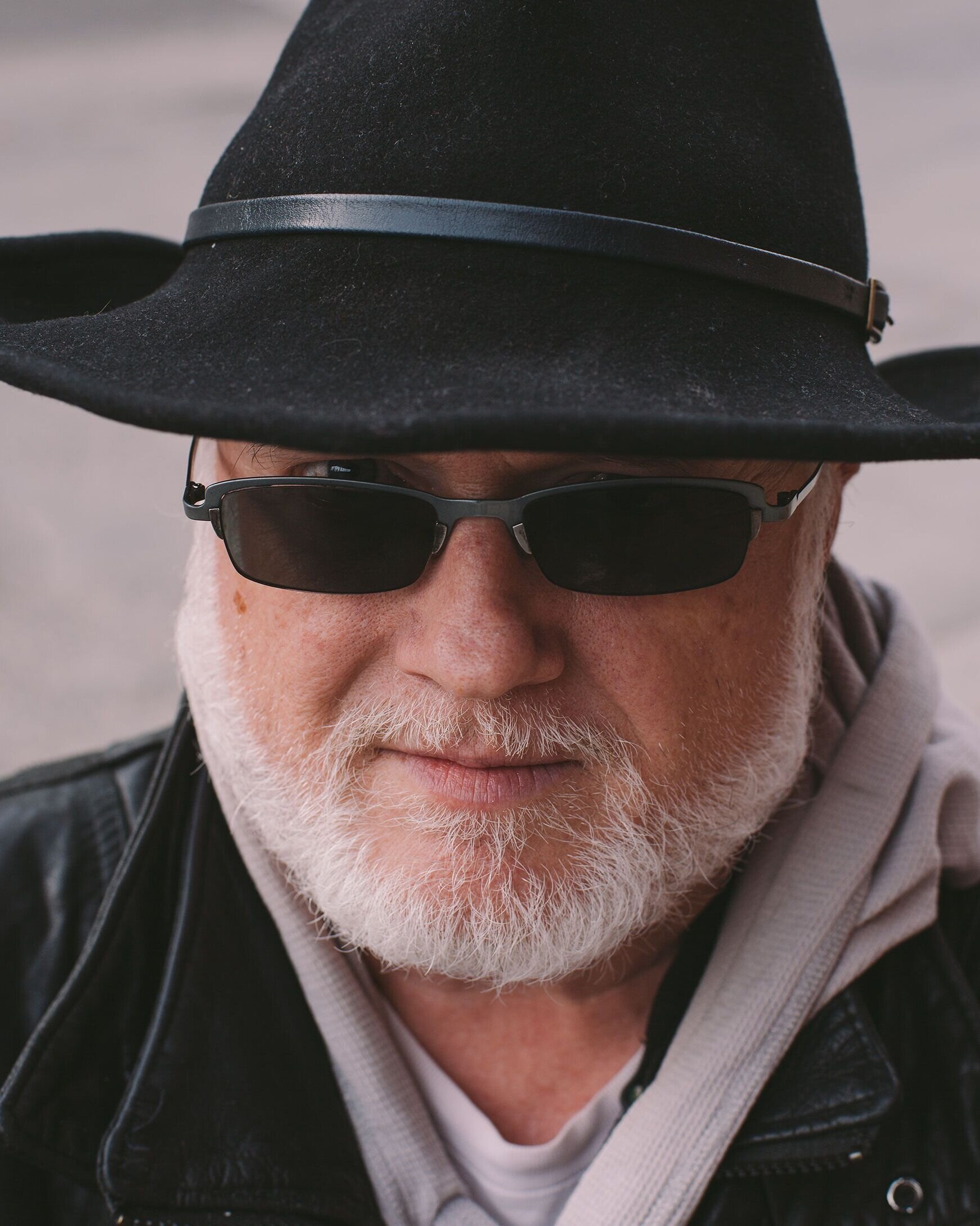 Jeremy Edwardes | Principal Producer | Wabunganung Film Co.
Looking for: We are looking for potential Directors and Artists for Season Two of our Documentary Series Amplify. Season One to be airing 2020! We are looking for potential partnerships with Indigenous Filmmakers and producers from Mexico, Central America and South America for a feature length Documentary called DJ Sasquatch! We are always looking to mentor Indigenous Writers, Production Managers, Sound Recordists and Editors.
Michael A. Marino | Talent Manager | Hero Artists
At Hero Artists we currently represent actors who are Ojibwa, Cree and Denesuline. We've had talent be a part of several Indigenous lead projects, most notably the 2017 feature film Indian Horse. Our goal is to expand our roster of actors, writers, directors and hosts to create more opportunities for talent and have more voices heard within the film, TV and entertainment industry. We both pitch talent for roles in productions across Canada as well as package projects to be created on both local and international scales. We thank you for your consideration and hope to be a part of this wonderful event!
Looking for: Actors/performers, but also open to content creators, for the film and television sector. Ideally we would love to help creatives find roles in areas that are unfortunately unrepresented and open doors that would otherwise be inaccessible to those without proper representation.
Ursula Lawson | NSI Indigenous Programs Manager | National Screen Institute - Canada (NSI)
The National Screen Institute – Canada (NSI) is the oldest national training school for writers, directors and producers in film, television and digital media. NSI's innovative, portable, world-class training for emerging and established creatives helps develop people and projects for the global marketplace.

Looking to meet storytellers who could take advantage of any of our program offerings.
Courtenay Bainbridge & Meaghan Stringer | Agent & Literary Assistant | Meridian
What do we do? Represent you to feature and primarily series productions that are looking to crew above-the-line talent to get you jobs, and get you paid for them.
Looking for: We are looking for a place to meet and gain exposure to new voices and creators with an eye to future agency representation. We work with all sides of the industry but specifically Kerry Ball and myself cover writers, directors, and key creatives.
I am a film and television producer from Vancouver British Columbia and I've been working in the film industry for over 13 years. My past work includes documentary series produced for APTN and private contracts. I've worked with indigenous communities for my whole the past 13 years and fully acknowledge the important work that we are all doing as indigenous creators. My last role as project manager was as TELUS Storyhive and most recently I've succumbed to my new role as Supervising Producer for TELUS Originals factual content. My goal as an indigenous producer is to tell authentic indigenous stories through meaningful relationships.
Looking for: Telus Originals is looking for pitches for innovative documentary in the subject areas of environment, health, community, digital economy and connectivity.
Lizzy Karp | Senior Manager | TELUS STORYHIVE
Since 2013, TELUS STORYHIVE has supported emerging creators across BC and Alberta to share their stories on screen - with production grants, training and distribution. In 2017, the team at STORYHIVE began a deep commitment and process to better serve Indigenous storytellers in our communities. Through community consultation, advisory groups, education and an audit - the team launched a dedicated round of funding for Indigenous storytellers in 2018. Since then, over 1.5 million dollars have been dedicated to production funding, mentorship and training, through the STORYHIVE program. The STORYHIVE team continues to focus on training, distribution opportunities and partnerships for this incredible group of storytellers.
Looking for: Partners to discuss training opportunities in BC and Alberta (all regions). Training could be a workshop, or an event, hosted anywhere in those two provinces. We are also looking for distribution opportunities for short form content created by Indigenous storytellers, as well as folks looking for new and emerging talent from BC and Alberta.
James Boyd | Project Lead | Nagamo Publishing
Nagamo Publishing is the only music publishing company focused on creating opportunity for Indigenous composers working in the production music industry. The project emerged as a reaction to discovering that Indigenous creators are wholly underrepresented in the production music landscape. Nagamo Publishing provides a much needed access point between Indigenous composers and media creators. The company is founded by the following guiding principles -

• Collaboration as opposed to consultation
• Authenticity and Quality are paramount
• Provide new revenue streams for Indigenous music creators
• Create employment and mentorship opportunities for the Indigenous community wherever possible

Nagamo Publishing will operate two business models – a production music library of pre-composed music and an agency model sourcing and matching Indigenous composers with media creators.

Looking for:
I am looking to connect with media creators who source composers and existing music to let them know about the library and service. I am also very interested in meeting Indigenous composers who would be interested in contributing to the library.
Industry Reception with Unifor NABET
5:00 - 7:00pm | Industry Centre @ Artscape Sandbox | Guest Artist + Industry Delegates
Delegates are welcomed to gather toasting a successful International Networking Day.