Guardian Maia: Episode One
Artists: Maru Nihoniho (Maori), Edwin McRae ()
New Zealand | 2018 | Mobile Game
All Ages
Guide Māia on a treacherous journey where decisions aren't simply about life and death. The gods are watching Māia closely, judging her behaviours, weighing her choices and it's Māia's mana is at stake.
Maru Nihoniho established Auckland based games studio Metia Interactive in 2003. As a games designer and producer Maru's focus is on indigenous storytelling as culture-based games are hugely influential and are a powerful outlet for engagement and learning. Maru has published several Maori games and believes that Maori cultural identity is a unique strength in the future of NZ.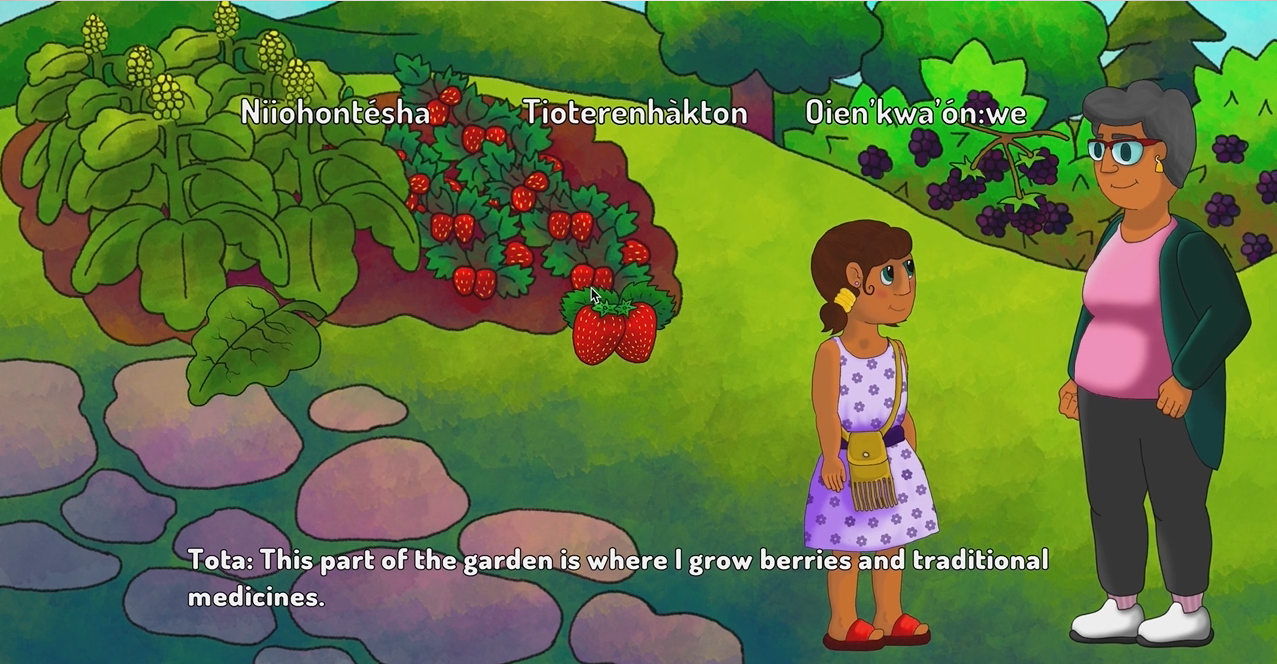 Karihonniennihtshera (Teachings)
Artists: Kahentawaks Tiewishaw-Poirier (Kanien'kehá:ka)
Canada | 2019 | Mobile Game
All Ages
Enter a bilingual interactive storybook, playable in both English and in Kanien'kéha, and follow a young girl named Ietsistohkwaroroks as her Grandmother teaches her the importance of taking care of Mother Earth. While on this journey she, and the player, learn to identify the local flora and fauna of her home territory.
Kahentawaks Tiewishaw-Poirier is a 3D artist, illustrator, and sculptor. She is studying in her final year of Computation Arts at Concordia University in Montreal. After graduating she hopes to go on creating games that reinforce the Kanien'kehá:ka language, and culture.